BrilliantSmart Nexus Gateway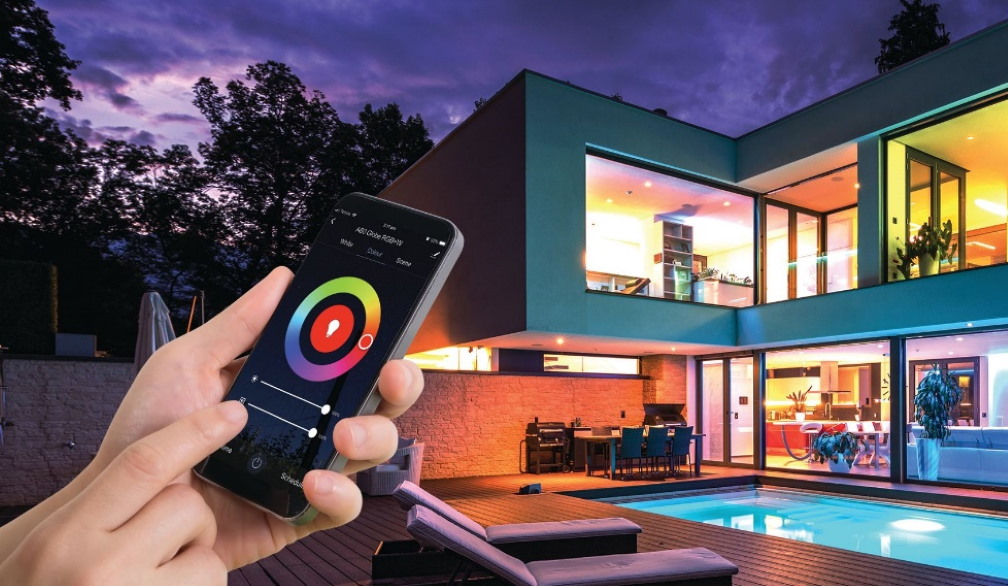 AUSTRALIA'S FIRST COMPLETE SMART HOME TECHNOLOGY HITS THE MARKET
Australia's first smart home technology converts your home into a complete smart home with the launch of the BrilliantSmart Nexus Gateway.
Brilliant Smart is making Australian homes truly smart, with game-changing technology rolling out to homes across the country.
The BrilliantSmart Nexus Gateway converts your house into a smart home, allowing homeowners to take control of their utility use like never seen before. It also helps homeowners slash household bills. This new way of living is the broadest platform for connectivity currently available, giving homeowners complete control of your home's smart devices at your fingertips. You can also transform your home's other electrical (such as audio visual, heating/cooling systems, security cameras and lighting) into smart products for seamlessly connected convenience.
The apps work across 500 brands such as Sony, Philips, Apple, Samsung and Alexa and more, connecting more than 200,000 different products in your house and truly putting you in charge of your lifestyle like never before. Each of these brand products can be controlled via one small gateway box and one Nexus app, which is free to download.
Melbourne-based company Brilliant Lighting has been building the technology over several years. The company has been committed to providing efficient and sustainable lighting for more than 30 years. Its mission is to reduce our collective carbon footprint, increase sustainability and providing connectivity throughout every aspect of our lives.
The Nexus is a unique solution, putting secure, energy-efficient, money-saving convenience in the palm of your hand with a clever app that has the power to turn any home into an eco-friendly smart home.
Brilliant Lighting founder Norman Levin says "the app gives homeowners the power to configure actions in real time to suit their lifestyle. The app can perform automations with the click of a single button. It also has scheduling and voice-control capability. This national roll-out, marks the first time that Aussie homes can be truly smart" he says. 
"We've worked for many years to develop this app, to truly put the homeowner in complete control, and finally say goodbye to those old-fashioned remotes" Mr Levin
explains.
"Nexus Gateway is an exciting technology that performs tasks that were merely a dream a few years ago, enabling connectivity across your home for minimal expense. It's the broadest platform for connectivity currently available, enabling Australians to reduce their carbon footprint, convenience, increase sustainability and also save money on household bills," he says.
Picture this: As you drive towards your home, automatic switching converts your mobile phone into a remote control, allowing you to switch on household devices triggered by proximity.
It means your garage door will automatically open as you approach in your car, and your lights and heating will switch on for you. Your favourite music track can play as you walk through the door, your coffee machine can be switched on and more. Conversely you can switch off all your appliances at night from the comfort of your bed or from any location in the world.
"These easy set-up home automation systems offers control of your lighting, electrical and security smart devices - as well as many branded household appliances - all from your smartphone, tablet or voice. It means that anyone can have in their hands, the power to live a smarter life" he says.
Recent research from specialists in emerging technology insights, Telsyte[i] – revealed that one in three Australians undertook some upgrades/renovations during the recent coronavirus pandemic. One in four explored connected technology additions to turn their house into a smart home. The numbers of Australians keen to embrace the convenience and cleverness of a smart home lifestyle, are growing every day.
With more households channelling spending that was once allocated on travel and entertainment towards ways to make their home their haven, the ever-increasing shift to smart home management is definitely a sign of the times.
It's exciting news for all Australians keen to become part of the smart home boom.
The Brilliant Smart App and Nexus Gateway enable Australians to improve their lifestyles and save money in the process, through making your home truly smart.
"Even if you don't see yourself as a techie, this app is so simple to use that you'll wonder why you waited so long to transform the operations of your living or work-space in such a smart, streamlined way," Levin says.
Brilliant!