Veriu Group announces the launch of four new Victorian properties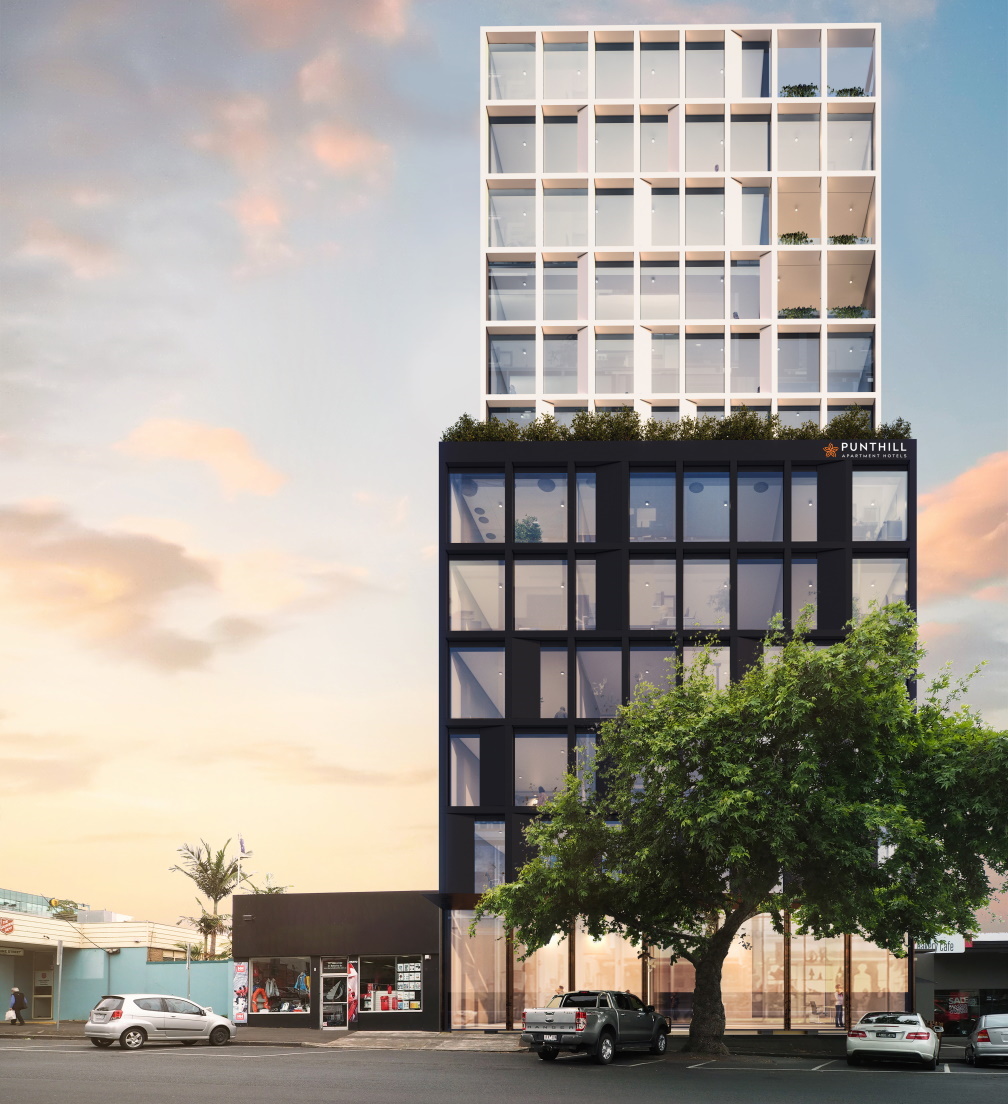 The next two years are shaping up to be big ones for The Veriu Group, as Australia's leading innovator in the apartment hotel and micro-apartment space announces the launch of four new Victorian properties.
Two new apartment hotels – Punthill Essendon North scheduled and Punthill Geelong, set to open in August 2022 and May 2024 respectively, will round out the Group's current collection of Punthill Apartment properties to 13. Also on the horizon are the Group's first 2 Victorian Veriu Hotels – Veriu Collingwood and Veriu Queen Victoria Market, which are both expected to open later this year.
Collectively, they mark the start of what will be a significant period of expansion for The Veriu Group, with construction of a further 5 properties expected to commence in the second half of 2022. This will ultimately boost the Group's overall portfolio to almost 1,320 rooms and apartments operating or in development across 20 sites under the combined Veriu Hotels & Suites and Punthill Apartment Hotels brands.
Commenting on the announcements, Veriu Group CEO Zed Sanjana says, "We're delighted to be adding the new properties to our existing apartment hotels portfolio. Each one is specifically situated to take advantage of substantial key catchment areas, which are currently relatively underserviced in terms of quality corporate accommodation. Like all properties in our Group, they are ideally positioned to be able to provide both corporate and leisure guests with premium accommodation in vibrant and convenient locations".
Having now successfully established a comprehensive hotel offering throughout Australia's eastern seaboard, Sanjana makes no secret of the Group's ambition to become a national operator. "The Australian accommodation market has been consistently undersupplied for a number of years, particularly in terms of upscale and design-driven apartment hotels in key corporate locations. We believe that business travellers are increasingly looking for more unique and localised accommodation experiences within these corporate hubs. Our network expansion is focused on bringing more unique and interesting accommodation options to CBD, suburban and regional markets, in locations underpinned by the business travel segment, supported by business and industrial parks, universities, hospitals and major infrastructure projects."
He adds, "The demand for both our Veriu and Punthill brands from the development community continues to be strong, notwithstanding the challenges of the last 2 years. We've now built a really strong pipeline of new greenfield properties, backed by our long-term secured lease structure which provides developers and their financiers with greater income certainty than traditional Hotel Management Agreements used in the sector.
Commenting on the impact of the pandemic, Sanjana notes that, "during the pandemic, particularly in Sydney and Melbourne, many hotel owners were forced to close their hotels by their operators. However, we endeavoured to keep our doors open for all but one of our sites and partnered with our landlords to negotiate a fair outcome for both parties."
He adds, "This was important as it provided some much-needed income support for owners who still had mortgage and outgoing payments to make. I think the last couple of years have demonstrated the resilience of our long-term lease structure and underpinned the importance of the apartment hotel asset class in favour of traditional hotels. Our portfolio has demonstrated that apartments can be deployed for a multitude of uses, whether that be for medical, crisis, quarantine or traditional rental residential accommodation, whereas the traditional hotel model, like student accommodation, has proven to have limited alternate uses.".
The Group's first Victorian property to open under its successful Veriu Apartment Hotel brand, the 110-room Veriu Queen Victoria Market  will be located directly adjacent to Melbourne's iconic Queen Victoria Market, while the 95-room Veriu Collingwood will bring a little New York Soho inspired architecture to Collingwood, one of the inner city's most popular locales. The latest Punthill Apartment property, the 40-apartment Punthill Essendon North, offers a mix of studio and one-bedroom apartments, and is well positioned to service the corporate catchment area of Melbourne's North-western suburbs as well as business travellers commuting from Melbourne Airport.
The Group's first regional offering, the 15-level Punthill Geelong will be conveniently located close to Geelong's city centre. Featuring 80 studio apartments, designed to accommodate solo and group business travellers alike, it will also include conference rooms and meeting facilities, providing the ease and accessibility of the office in addition to the comforts of home. The property is expected to appeal to those commuting to and from Melbourne, with Deakin University's Waterfront Campus, TAC, CSIRO and the Westfield Geelong Shopping Centre all located nearby.
As it expands its portfolio, The Veriu Group is continuing to work with some of Victoria's leading developers. The two Veriu Hotels are being developed in partnership with PDG Corporation and Gurner respectively, while the Group has partnered with the Romero Group on the construction of its two new Punthill Apartment properties. The Romero Group has established itself as something of a specialist in the construction of commercial hotels and serviced apartments in mixed-used developments in suburban and regional hubs. Says Director, Jose Romero, "Our focus is purely on medium to large density construction, building and retaining long-term assets with lucrative leases. The Punthill Geelong project particularly, will provide a great opportunity to capitalise on Geelong's growing appeal to businesses looking to relocate to affordable locations that also offer attractive lifestyle outcomes."
Sanjana agrees. "We are increasingly seeing the emergence of suburban and regional hubs comprising mixed-use development, combining office and co-working spaces, with food and beverage, residential, and retail offerings. We believe that short or long-term accommodation is going to play an integral role in servicing these commercial and office hubs and will also assist developers in attracting good quality tenants, customers, and residential renters or buyers who see the benefits of a locally self-contained centre from an end-to-end amenity perspective.
The Veriu Group is expected to grow by an additional 10 properties by 2025, partnering with top tier developers and local businesses along the way.
"We see a huge opportunity to become one of Australia's largest niche hotel operators, while still maintaining a unique and localised feel at each of our properties. With that comes the prospect of increased business for the local communities in which we operate, and we look forward to working with both local government and commercial stakeholders to effectively implement this infrastructure," said Sanjana.
For more information, visit:
https://www.veriu.com.au/
or
https://www.punthill.com.au/
.