Written by Nicola McDougall and Kate Hill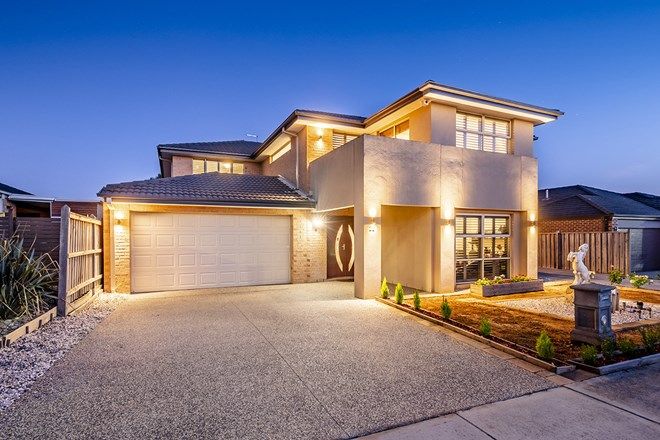 It is still possible for first-time buyers or investors to purchase an affordable property in many parts of the nation, according to new research. 
Co-authors of The Female Investor – Creating Wealth, Security, and Freedom through property, Nicola McDougall and Kate Hill, have crunched the numbers to find the best affordable rentvesting locations around the nation this year. 
Ms McDougall, who is also the Director of Bricks & Mortar Media and a board member of the Property Investment Professionals of Australia (PIPA), said the strong price growth of last year did not have to dampen the property ownership dreams of prospective property owners, because many locations continued to be affordable. 
"As well as many young people moving to more affordable areas over recent years, rentvesting has become a popular strategy for those who want to buy property but still want to remain living in an expensive real estate city such as Sydney or Melbourne," Ms McDougall said. 
Ms Hill, who is also a Qualified Property Investment Adviser (QPIA) and a property buyer at Adviseable, said rentvesting was a strategy that involved purchasing property in a more affordable location and continuing to rent the property you live in. 
"Renting continues to be more affordable than purchasing in desirable pockets of major cities, where buy-in prices can easily be millions of dollars and where many young people desire to live," Ms Hill said. 
"However, being a long-term renter without putting your money to work somehow has significant ramifications on your financial future as well as potentially causing hardship in retirement." 
According to new research by the Grattan Institute, most Australians still believe that  they will have their own home paid off by the time they retire, but that is no longer a  certainty. 
The research found that by 2056, the rate of homeownership for over-65s will have declined from about 76 per cent today to about 57 per cent.  
Ms McDougall said the declining rates of homeownership may see more people  spending their twilight years living in poverty.  
"The research means that young people in their 20s today may find themselves  without a home to call their own in retirement, with many likely to be financially  stressed if they rent, or even to suffer poverty," Ms McDougall said.    
5 affordable rentvesting locations 
Casey City Council (Melbourne)
Example suburb: 
- Cranbourne median house price – $657,000  
- Rental vacancy rate – 1% 
Ms Hill said the Victorian Government has identified several suburbs in the City of  Casey to play a major role in service delivery and creating employment in its long term planning document. 
"The area's population growth rate during recent census periods was higher than  other rapidly growing outer Melbourne municipalities. In fact, it's growing at a rate  more than twice the national average," Ms Hill said.  
"Local industries are diverse, which means the area is not dependent on only one  industry hence the area is less volatile which keeps employment rates very stable." 
Ms Hill said about 60 per cent of locals live and work in the area and generally don't  commute into the CBD, which makes it an attractive lifestyle choice for families along  with very affordable housing compared to most of Melbourne. 
"The economic fundamentals of the area are very solid with continued price growth  potential," Ms Hill said.  
"Casey City Council release land for development responsibly, and have done so  thus far, keeping supply steady. 
"In spite of developments to cater for the growing population, the growth charts are  steady, vacancy rates are generally low, and rents have been increasing steadily." 
Moreton Bay Regional Council (Brisbane)
Example suburb: 
- Caboolture median house price – $445,000 
- Rental vacancy rate – 0.7% 
From surging population to myriad major infrastructure projects, including a brand new university in Petrie and the redevelopment of Caboolture Hospital, the Moreton Bay region ticks many investment fundamental boxes for new and seasoned  investors, Ms McDougall said. 
"A few years ago, Moreton Bay was classified as a priority growth area by the State  Government, with its population predicted to hit half a million within about two  decades," she said.  
"One of the many major projects that is earmarked for the region is the development  of Caboolture West, which is a growth precinct that boasts a plethora of attributes as  well as affordable property. 
"Caboolture West will also benefit from an updated structure plan to deliver a new  community, with a population similar to that of the city of Mackay." 
The broader Caboolture West area was also identified as a major expansion area  within the South East Queensland Regional Plan, Ms McDougall said.  
"Caboolture West is at the heart of a rapidly growing corridor north of Brisbane and is expected to eventually provide about 30,000 homes for around 70,000 people as  well as generate close to 23,000 jobs," she said.  
"The area will also have access to a number of primary and high schools as well as a  TAFE and a private hospital." 
City of Onkaparinga (Adelaide)
Example suburb: 
- Morphett Vale median house price – $430,000 
- Rental vacancy rate – 0.1% 
Ms Hill said the City of Onkaparinga has strong population growth forecasts, coupled  with affordable property prices, low vacancy rates as well as access to the central  city.  
"The area also has an attractive seaside location, with a track record of steady price  growth and above-average rental yields in one of South Australia's strongest  population growth areas," Ms Hill said.  
"Over the next 20 years, the region is expected to receive an influx of 48,000  additional residents, making it one of Adelaide's strongest growth areas." 
Ms Hill said the region is a location that ticks a lot of boxes for rentvesters because it  has lifestyle, affordability, improved transport links, economic growth drivers,  population growth, and proximity to major jobs nodes. 
"For example, $1 billion has recently been spent on infrastructure, including the duplication of the Southern Expressway, the McLaren Vale overpass and the electrification and extension of the Noarlunga rail network to Seaford," she said.
3 | P a g e 
"The outcome is excellent and easy accessibility between Adelaide and the Onkaparinga region, which also has a diverse range of industries to support the local economy." 
City of Sterling (Perth)
Example suburb: 
- Mirrabooka median house price – $385,000 
- Rental vacancy rate – 0.4% 
Ms Mc Dougall said the City of Stirling is one of four precincts in the Perth  metropolitan area that led the recovery in the Perth property market two years ago,  following the city's multi-year real estate downturn. 
"The region offers a leisurely seaside lifestyle, being home to the internationally  renowned Scarborough Beach, as well as trendy bars and cafes that impart a  youthful vibrancy that attracts a steady stream of 20- to 40-year-olds," Ms McDougall  said.  
"Further adding to the region's appeal are the shopping and education facilities,  coupled with good transport links to the Perth CBD." 
Ms McDougall said the City of Stirling is also the largest local government area in Perth, the largest local government by population in the state, and the second largest  employment district in Western Australia after the Perth CBD. 
"Serious development began to occur there in the 1960s and 1970s as Perth  expanded," Ms McDougall said. 
"The City of Stirling has also initiated a project to improve the suburbs of Balga,  Dianella, Nollamara, Mirrabooka, and Westminster. 
"Generally, these suburbs can expect revamped town centres, improvements to  transport, and higher-density housing." 
Penrith City Council (Sydney)
Example suburb: 
- Kingswood median house price – $790,000 
- Rental vacancy rate – 1% 
Ms Hill said Western Sydney is considered Australia's third largest economy with  more than $22 billion earmarked to be spent on transport infrastructure, including  'WestConnex', Parramatta Light Rail, and Badgerys Creek Airport, over the next few years. 
"Employment in Western Sydney is expected to grow 47 per cent within the next 14 years," Ms Hill said. 
"Penrith City Council and business organisations have seized the moment and are implementing plans to create 12,000 jobs by 2036." 
The decision to build Sydney's second airport at Badgerys Creek adds to the strategic appeal of Penrith and has acted as a catalyst for other large-scale projects, Ms Hill said. 
"These projects include the $5 billion Sydney Science Park and the Penrith Health and Education Precinct with trade training, a specialist science and maths high school, and a new university is to be established at North Bringelly," Ms Hill said. 
"The precinct will be part of the $10 billion 'Aerotropolis' economic hub, delivering jobs, homes, infrastructure, and services. The project can expect significant funding from the Western Sydney City Deal, a collaboration between three levels of government. 
"In the past two years, Penrith's property market received a 'ripple effect' from the growth in Sydney, with most suburbs experiencing double-digit annual growth in median prices in recent years." 
Ms Hill said the area was ideal for rentvesters or homebuyers with slightly higher budgets. 
"Penrith has a robust major infrastructure program, recorded population growth every year for decades, has diverse industries that keep its economy vibrant, as well as a more affordable property market that is incredibly active for both renters and buyers," she said.