Written by NewsServices.com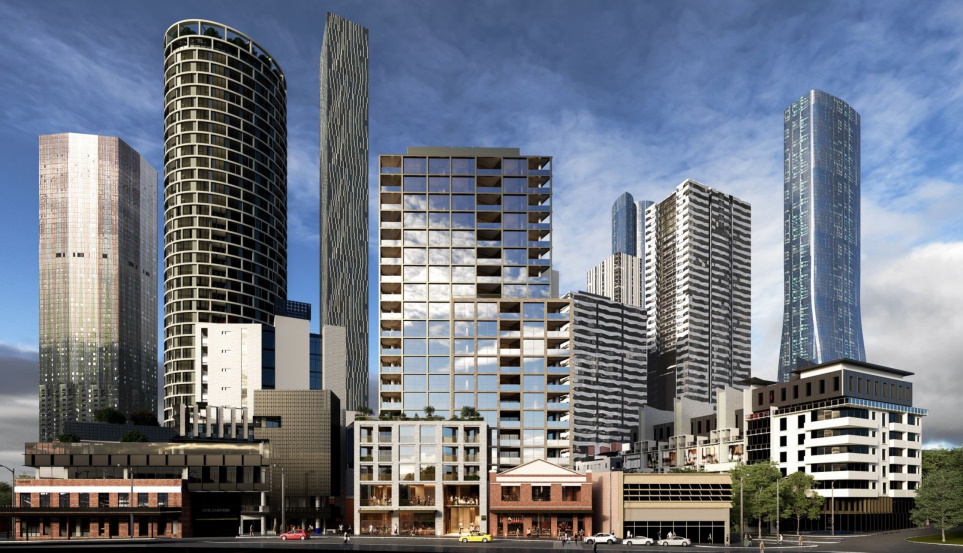 A video is the best way to express your ideas, vision, and services instead of hundreds of unnecessary words. That is why video marketing is considered an effective way to boost your business, whether in marketing or any service-based industry. But in the real estate industry, creating a video for marketing is like putting life into your business. It provides a better explanation of what you offer your clients while selling a property that may expand your business over time.
But did you know that creating a real estate video is an art that should be learned because it is not everyone's cup of tea? However, it does not mean that you have to be perfect to learn this art because a stone has to undergo a lot of pressure to become a diamond. Similarly, a person can be perfect with lots of practice. If you are willing to explore your business with the help of real estate video marketing, here is a list of tips that can help you improve your marketing campaign to achieve your goals.
Tell Your Client a Story
Like video creation, selling homes is also an art that needs collaboration of the right pitch and emotions. So it would help if you created a story that can quickly leave a positive effect on your client. And this impact will be able to compel your client to buy your property.
Ensure that your video has the potential to attract your customer. For example, when selling a home to first-time buyers, make sure your pitch explains how the property is the dream home they were looking for. And guess what, this can help them better understand the value of your listing instead of your spoken words.
Focus on Selling a Dream Home, Not a Property that is in Your Listing
Is this point confusing you? Don't worry! We have the perfect explanation to make sure you understand.
As a customer, a person is unwilling to purchase a house made of bricks and decorated with furniture. They prefer buying a home that connects them deeply with their dreams. For instance, as a real estate agent, the houses in your listing are ways to sell property from your point of view. However, for the client, this house will be a dream home, where s/he will dream of staying with their family and seeing them grow. This property will be a one-time profit for you. But it will be a lifetime investment for a customer. And your video should show this connection to your client to ensure that they will get emotionally attached to the home instead of merely seeing visuals.
Show Them the Wow Factor in Your Listing
No one understands better than a real estate agent that each house or property has its own wow factor that makes it unique. And the agent can highlight this factor to appeal to the customer. But when an agent highlights the wow aspect via video, it helps direct the customer's attention to the point better than any string of words can. These mini factors can help agents sell their properties without hassle.
Don't Hesitate to Invest in Video Production Quality
Like the showbiz industry, the real estate industry also needs investment to make a profit. If possible, you must invest in high-quality cameras, lighting, and props to provide a professional look to your real estate video. Also, quality video production depends on your skills of video editing and color grading. A great shoot is nothing without great editing and that's the thumb rule. Well, to tackle the editing problem a lot of people are using a video editor which comes with many real estate templates to make their work easy.
If you are in doubt about why you need to invest in production quality, the answer is that this helps prevent a perception of low-quality services or hasty advertisements that won't help your business grow. Making high-quality videos attracts high-quality customers. Don't hesitate to invest in your advertisements.
Never Skip the Right Step that is Music
A story without suitable music is like an unpleasant dish that no one wants to eat. For example, you narrate a home's story with an emotional and touching background but pair it with upbeat music. This will affect your story as well as the quality of your video, making it hard to connect with the people's feelings. That will be a tragic end to your efforts which means loss of investment and client at the same time. Never underestimate the power of using appropriate music for your stories.
Narrate Your Story Briefly
Have you ever watched an ad that is more than 10 minutes long? Probably not. If someone asks why you did not watch the entire advertisement, your answer might be: "I don't have much time to watch unnecessary videos."
Most people have their own priorities and will not spend more than a couple of minutes watching an ad. So how do you hook your client when explaining your concept? You must narrate a brief story, detailing your ideas within a short video. But make sure you don't use a long script or unnecessary chatter. Keep it simple so that even a child will also understand your story if they see it.
Contact Your Customer and Ask Them to Take Action(CTA)
Do not let your video conclude without describing the desired customer step, or you'll run the risk of losing your audience's attention. Think about what step you want your potential customer to take next, and develop an actionable plan to help make their dream a reality. For instance, you could invite customers to visit your real estate website or subscribe to your newsletter.
Create a Publishing Strategy
You can't simply create a video, then post it online and hope it will succeed. It is essential to develop a strategy for publication to creating an audience.
Make videos that are consistent in length and interval of posting. Schedule them to be published in advance the same way you schedule tweets or posts on Facebook. Don't just post one video about homes for sale every once in a while. Make regular series. For instance, you could create an hour-long video of the latest home to hit the market every Monday at noon or a daily 30-second buyer's tip video published at 8:30 a.m. each weekday.
Explore various types of content and times of posting to determine what is most effective with your readers, and then adjust your content in line with your audience's preferences. As a marketer, it is essential to maintain consistent posts to build an audience.
Maximize the Benefit of SEO
SEO or Search Engine Optimization (SEO) assists homebuyers who search Google for real estate listings to discover your videos. Google has several video sitemap guidelines to show you how to tag your videos to increase the rank of your search engine results.
Conclusion
These tips will help you to create a better engagement with your social media profile through videos. You can get more leads via simple real estate videos and they don't cost must. Also, in this new TikTok era short social media sales videos will work like a charm for anybody who is in Real Estate Marketing/business.