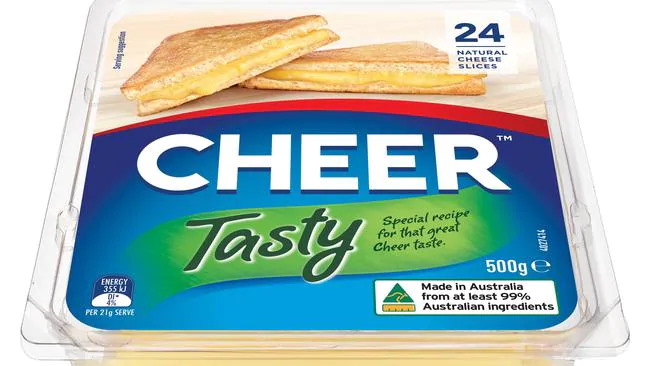 Saputo Dairy Australia Pty., the operating subsidiary of Saputo Inc. in  Australia, is hereby issuing this media release to announce CHEER™ Cheese is the new name for COON cheese in Australia. The name change follows Saputo's careful and diligent review to honour the brand affinity felt by our consumers while aligning with current attitudes and perspectives.
Lino A. Saputo, Chair and Chief Executive Officer, Saputo Inc. says, "Treating people with respect and without  discrimination is one of our basic principles and it is imperative that we continue to uphold this in everything  we do.
"Our decision to change the name of Australia's much-loved cheese reinforces this commitment to build a  culture of acceptance, inclusion and respect where everyone feels a sense of belonging."
Cam Bruce, Commercial Director, Saputo Dairy Australia says, "CHEER Cheese is a cheese for everyone, and we  trust our valued consumers and those who are new to our products will embrace this new name. 
"We want to stay true to the brand values. CHEER Cheese enriches everyday moments, with our signature taste  that brightens your morning, noon or night. CHEER Cheese fits into every part of your day and brings that  extra little bit of happiness. Whether it's a sliced snack, a part of your family's dinner time favourite or a  melty midnight toastie. 
"CHEER Cheese is the same recipe that millions have come to love, and will continue to grow up with, for  generations to come. We remain committed to our Australian farmers who continue to produce the high quality milk that goes into all of our products, including CHEER Cheese."
CHEER Cheese will appear on supermarket shelves nationwide from July 2021.