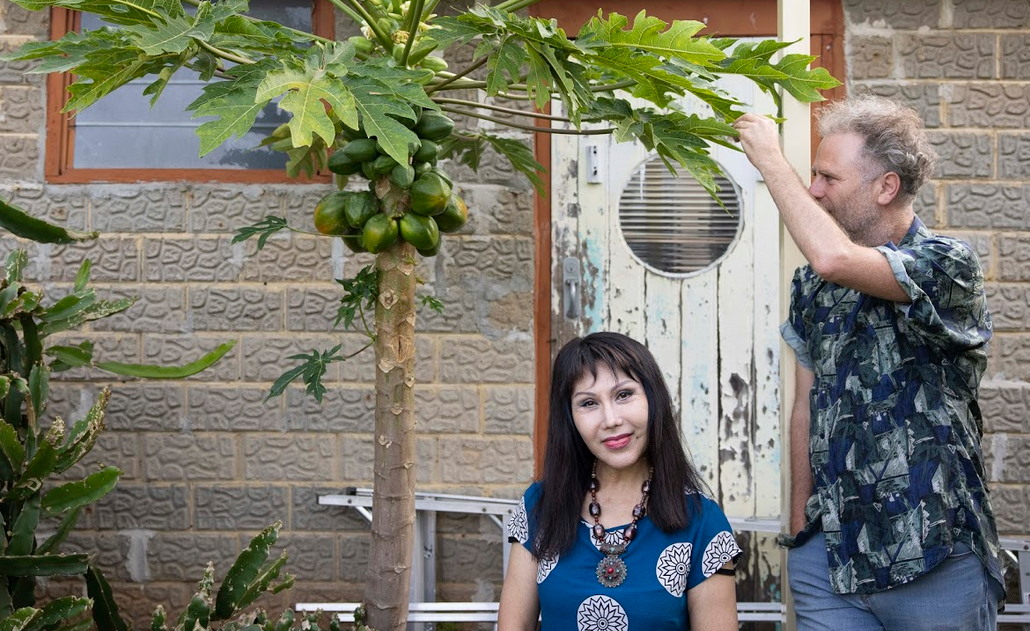 Casula Powerhouse Arts Centre (CPAC), in association with Sydney Festival, present TÌNH KHÚC TỪ QUÊ HƯƠNG/Songs From Home, a concert featuring Dang Lan and Toby Martin on Saturday, 23 January 2021.
Commissioned by Urban Theatre Projects (Utp), the concert will premiere new songs from long-time collaborators Lan and Toby, who first met five years ago while working on Songs From Northam Avenue – a project between musicians based in Sydney and Western Sydney with diverse cultural backgrounds.
TÌNH KHÚC TỪ QUÊ HƯƠNG/Songs From Home explores journeys to and from Australia; complicated feelings about home, longing and displacement, as well as gives traditional Vietnamese songs a new twist.
"It's a pleasure to have Dang Lan and Toby Martin return to our stage to premiere their new musical creation at Casula Powerhouse for Sydney Festival," said CPAC Director Craig Donarski. "These two expert collaborators have a gift for connecting their disparate musical backgrounds to create a sound that is unique, contemporary and respectfully faithful, all at the same time. The stories they tell aren't just grounded in Sydney and Western Sydney, but are global experiences we can all connect with in some way."
Dang Lan is a multi-instrumentalist and performer of Vietnamese popular and folk music, and has been a key figure in promoting Vietnamese culture in Australia for forty years. Lan has performed across Australia at numerous high-profile cultural events, such as the Festival of Asian Music and Dance and the Sydney Asian Theatre Festival. She has been a prolific contributor to SBS Radio, and has appeared on television on ABC, SBS, and Channel 7.
ARIA-winner, Toby Martin, is one of Australia's most highly-regarded songwriters and singers, best known for being the front man of rock band, Youth Group. He has toured extensively around the world, and has been a songwriter for numerous community projects working with Syrian refugees in Jordan, as well as incarcerated people in the UK.
Lan and Toby will be joined by guest musicians, including Bree van Reyk and Matthew Steffen.
Event Details
What: TÌNH KHÚC TỪ QUÊ HƯƠNG/Songs From Home
When: 23 January 2021, 2pm and 7pm. Booking essential.
Where: Casula Powerhouse Arts Centre, 1 Powerhouse Road, Casula NSW 2170
Price: $35
BOOK ONLINE: https://www.casulapowerhouse.com/visit/sydney-festival
For further information visit www.casulapowerhouse.com
Stay up to date through: www.facebook.com/casulapowerhouse
Casula Powerhouse  
Located on the banks of the Georges River, the Casula Powerhouse is a multi-disciplinary arts centre. Showcasing six galleries and featuring a range of permanent and temporary exhibitions, the Casula Powerhouse is a premier art space in South West Sydney. Boasting a 321-seat theatre, Casula Powerhouse plays host to a range of theatre and cinematic productions each year.  
Liverpool City Council  

Located in South West Sydney, Liverpool City Council governs 42 suburbs with residents from a range of different cultures and ethnic backgrounds. The Council is dedicated to supporting the community by providing high levels of facilities and resources and to establish Liverpool as "the vibrant regional city of opportunity, prosperity and diversity."