Written by Tess Sanders Lazarus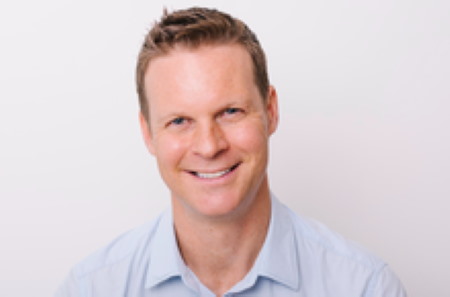 As we head into 2021 with COVID still impacting our daily lives as well as the share market and house prices, many Australians are left speculating how their superannuation is going.
Add to this a raft of changes to superannuation that take effect from this year.  
"With recent world events it is totally normal for people to be thinking about what effects these might have on their super," Alex Jamieson said.
According to Alex Jamieson, a highly respected financial planner and founder of AJ Financial Planning, it is great to see so many Australians thinking about their super at the moment.
"Superannuation is your nest egg – so it is unfortunate to often see many people often disregard it," Jamieson said.
"All major life events will impact on your finances, so I recommend taking the time to review your super every time your circumstances change. Between when you start your first job and the time you retire, a lot can happen.
"In the case of COVID-19, many Australians' daily lives have been impacted.   If you have changed jobs, been promoted, or left unemployed it is especially important for you to check in on your super because changes in income can affect your funds.  Even if these things have not happened to you, the market has changed and it could be a good time to check in on your super and work out whether it requires a rethink."
What are you looking for?
According to Jamieson, there are three key things you should look at when reviewing your superannuation:
·        Its performance, asset allocation,
·        The fees; and
·        How your retirement money is tracking.
How to review your super
According to Jamieson, a simple place to start when reviewing your superannuation is your most recent annual statement. This statement should outline how your money is invested, the returns you have made, the growth of your balance overtime, the fees you have paid, the type and level of insurance cover you have, and the details of your beneficiary.
 "Once you have reviewed your latest annual statement, I recommend checking out the resources and information on your super fund's website about the different investment options they offer.  You can also check out the MySuper Product Heatmap which APRA put together too," Jamieson said.
"Ask yourself questions like 'does the account I am in now connect and transact the way I want?' and 'is this investment option in line with my long term financial goals?'
 "It is important to also not be fooled by just looking at performance numbers as the main source of divisions.  Super Funds have caught onto this trick and as a result find a balance investment options may in fact not be true to label and hold a lot more growth based assets than its peers.  This juices the returns but also means you are taking on a lot more risk.
"I would then recommend benchmarking your superannuation fund in terms of its returns, their fees, and the services and benefits they offer against others in the market. If you feel although your current fund is not producing the returns you would like, I recommend consulting a financial advisor before switching funds.
"With something as important and delicate as your retirement savings, it pays to consult the professionals after you have done your research and considered all of your options."
What should I do?
According to Jamieson, your superannuation is part of your larger financial story, so the decisions you make now can make a significant difference by the time you enter retirement. Now is a good time to check your superannuation, and these are the Jamieson's four top tips in doing so:
·        Consolidate your funds. In the long term, this will save you time and money. If you have more than one super fund you will be paying fees on both accounts, and it will be more difficult to check your super balance regularly.
·        Adjust your fees. Try to breakdown the total dollar cost of the administration and investment fees your account is paying annually. If you suspect your fees are substantial, comparing with alternative funds is a good idea often not the MySuper investment option may not be the most suited or cheapest the fund offers for a particular risk profile.
·        Stick with a long-term strategy. For most Australians, I would recommend making no significant changes to their super at the moment. Market downturns are inevitable, temporary, and likely to happen multiple times before most people retire. Every downturn will come to an end, and COVID-19 will be no different.
·        Check the level of cover you have been given.  For most people they are given an auto accepted amount of cover.  This level may or may not be appropriate but it is worth ensuring that what you are paying for you are getting value for money and also the appropriate type and level of coverage.
·        Do not make panicked decisions. Reacting quickly to market volatility can be costly. It is important to remember that you and your super are in a long term relationship – a well balanced superannuation portfolio will survive the test of time.
AJ Financial Planning is an innovative, creative financial planning firm located in Porter Street, Prahran. They currently have clients in all major states of Australia, and frequently conduct face-to-face meetings via ZOOM and other platforms.   This allows them to work one-on-one to achieve their clients' goals and objectives in a friendly and personal manner.