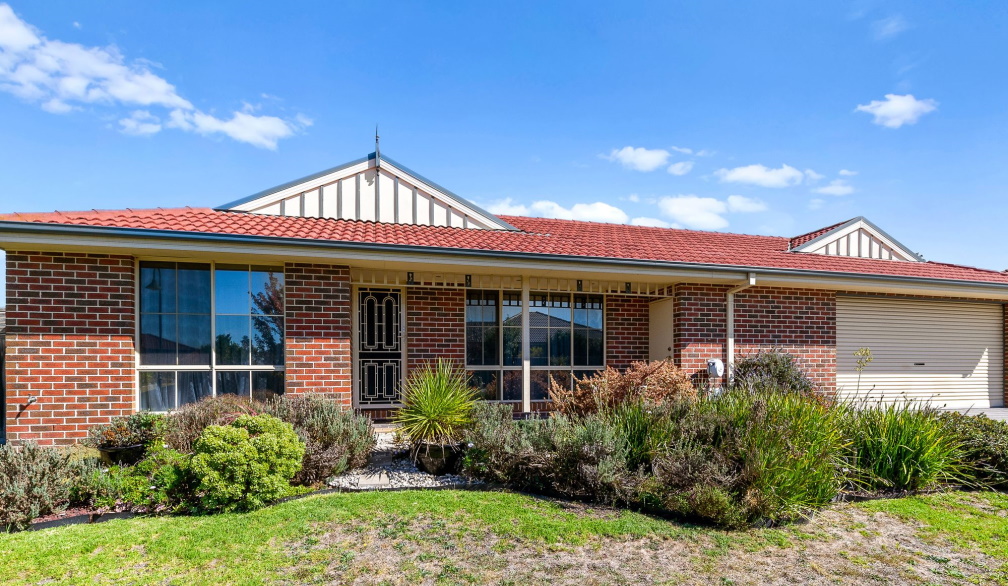 The flee from city living has intensified for Victorians, according to the Real Estate Institute of Victoria (REIV), with new data showing outer Melbourne has joined regional Victoria in the latest round of record-breaking house prices.  
The REIV's June Quarterly Median Report reveals outer Melbourne houses (20km+ from the CBD) have reached their highest-ever quarterly median price, with a 0.9 per cent increase to $856,000 (up from $848,500). Annual growth for outer Melbourne houses has grown by 12.6 per cent.  
Despite climbing the median price ladder, outer suburbs are still ranking as some of most affordable spots for aspiring homeowners. Melton South ($510,575), Wyndham Vale ($580,000) and Werribee ($600,000) are among Melbourne's most affordable pockets. 
Regional Victoria's medians held strong with property value increasing across Houses, Units and Apartments.  
The median house price in regional Victoria saw a 21.6 per cent annual increase from $500,000 to $608,000. Units in regional Victoria peaked to $418,000 in the June quarter reaching a new price record and shot up 14.5 per cent over the financial year.  
The data reveals some exceptional price growth, such as in Horsham, where median house prices have spiked more than 40 per cent growth ($393,750), but that there are also still plenty of bargains in the bush.  
Stawell sits top of the list offering homebuyers a $322,500 median, despite showing an annual 26.5 per cent increase. And Morwell offers a median price tag of $325,000, after recording an annual 30 per cent increase. 
In Metropolitan Melbourne, a 2.9 per cent median house price drop to $1,081,000 (from $1,113,500) didn't dent an impressive 13.5 per cent annual increase. 
Leading the charge in the Metropolitan Melbourne's unit growth is North Melbourne, rising 43.3 per cent to $666,500 (from $465,000). This was followed by Ormond, which recorded a 33.8 per cent quarterly increase to $709,000. 
REIV President Richard Simpson said: "While there has been discussion on the impact of interest rate rises on house prices, it's important to note that Melbourne has recorded over 23 per cent increase in home prices over the last two years. 
"The market remains strong, especially across regional Victoria. As expected, we saw a slight decrease in metro Melbourne as the market adapts to the current rising interest rate environment".
  

Jun-22 Quarter 

Mar-22 Quarter 

Quarterly Change 

12 months to Jun-22 

12 months to Jun-21 

Annual Change 

 

Metropolitan Melbourne 

  

  

  

  

  

  

 

House 

$1,081,000 

$1,113,500 

-2.9% 

$1,108,000 

$976,000 

13.5% 

 

Unit and Apartment 

$670,500 

$679,000 

-1.3% 

$681,000 

$660,000 

3.2% 

 

Regional Victoria 

  

  

  

  

  

  

 

House 

$625,000 

$617,000 

1.3% 

$608,000 

$500,000 

21.6% 

 

Unit and Apartment 

$435,500 

$423,500 

2.8% 

$418,000 

$365,000 

14.5% 

 

  

  

  

  

  

  

  

 

  

Jun-22 Quarter 

Mar-22 Quarter 

Quarterly Change 

12 months to Jun-22 

12 months to Jun-21 

Annual Change 

 

Inner Melbourne 

  

  

  

  

  

  

 

House 

$1,737,000 

$1,760,000 

-1.3% 

$1,770,000 

$1,660,000 

6.6% 

 

Unit and Apartment 

$650,500 

$655,500 

-0.8% 

$660,000 

$640,000 

3.1% 

 

Middle Melbourne 

  

  

  

  

  

  

 

House 

$1,223,000 

$1,239,000 

-1.3% 

$1,251,000 

$1,125,000 

11.2% 

 

Unit and Apartment 

$736,000 

$746,500 

-1.4% 

$755,000 

$740,000 

2.0% 

 

Outer Melbourne 

  

  

  

  

  

  

 

House 

$856,000 

$848,500 

0.9% 

$850,000 

$755,000 

12.6% 

 

Unit and Apartment 

$631,500 

$628,500 

0.5% 

$625,000 

$590,000 

5.9% 

 

  

  

  

  

  

  

  

 

  

Jun-22 Quarter 

Mar-22 Quarter 

Quarterly Change 

12 months to Jun-22 

12 months to Jun-21 

Annual Change 

 

Auctions 

  

  

  

  

  

  

 

House 

$1,231,000 

$1,229,000 

0.2% 

$1,250,000 

$1,170,000 

6.8% 

 

Unit and Apartment 

$786,000 

$784,500 

0.2% 

$790,000 

$740,000 

6.8% 

 

Private Sale 

  

  

  

  

  

  

 

House 

$952,500 

$951,500 

0.1% 

$950,000 

$851,000 

11.6% 

 

Unit and Apartment 

$596,000 

$608,500 

-2.1% 

$602,000 

$610,000 

-1.3%